OC_RTU for Electric Power Industry Facilities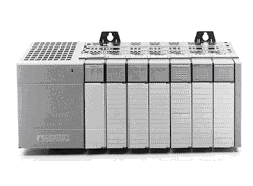 OC - Open Controller from Allan Bradley - Rockwell Corporation is modern industry microcomputer device of common purpose. It is reprojected and implemented for the need of local and remote surveillance and control of processes.The device can work independently as workstation, as RTU connected to the main computer or as a local unit of the distributed controlling system.
OC - Open Controller is PC based computer specially adapted to electric power industry requirements and standards, open for the desired upgrading and applications. The use of the newest technologies enables the modular structure of the device which secures the maximum flaxibility in exploitation, looking from the functional aspect as well as concerning the device capacity. Based on 32-bit integrated microprocessor 80586 it executes successfully even most complicated acquisition and controlling tasks.The end unit is allways user-oriented which secures easy configuration with optimal adaption to the specific needs. Device programability is realized with help of VGA monitor or through the serial connection (programmer's console) which allways secures the needed user friendly interface. The high grade of embedded on-line diagnostics, with malfunction detection and automatic reconfiguration, due to prevention of inproper work, makes the device very reliable during work and easy to maintain.

The programming support has the task to enable the following functions:
Digital input acquisition in 1ms resolution with the detection of the appearance of leading/trailing pulse edge and oscillation prevention.
Analog input acquisition with the detection of the value changes that are above the sensibility threshold, filtration function 1-75Hz, malfunction detection, configurable input range and changeable data format.
Counter input acquisiton with the "freeze counter" function.
Chronological registration of events and post-mortem record .
Internal processing: remote time synchronization, processing of the local station status with the local indication and transmision to the dispatching center, automatic malfunction detection with WD mechanism for the automatic restart, configuration and reconfiguration of the devices, local reports printing, local monitoring
Communication service for the connection to the remote system and local network of the similar controllers (IEC 870-5-1)
Issuing of the permanent and pulse commands.
Issuing of the analog regulation
Reading and setting of internal variables as local controlling parameters